Great news! This year, Sitges Canta! celebrates our 10th anniversary, and, our Spring concerts are approaching!
Take a look our agenda for dates, times, venues and information about our grand anniversary celebration concert!
SitgesCanta!  the International Sitges Chorale was founded in February 2013. Just a short time later it became a very culturally considered entity. It is made up of more than thirty singers from almost a dozen countries and various instrumentalists.
SitgesCanta! He has presented concerts in some of the most emblematic places in Sitges and Catalonia. Our repertoire includes music of varied styles – classical, contemporary, traditional and "pop" – and in languages ​​that reflect our international personality.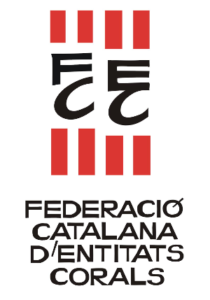 SitgesCanta!  es miembro de la Federación Catalana de Entidades Corales (FCEC).
SitgesCanta! presents: SC! Virtual
The world is living an unprecedented crisis, and we don't know when we'll be able to offer our next concert, but we are still singing, and still want to sing for you.