With great sadness, we inform you that our director, William Carney, passed away last Tuesday, October 5, 2021.
Bill —as we all called him— was beloved and admired by all members of Sitges Canta!.
His talent as a director and musician, his long professional career, his passion and tireless work for our choir, always kind and jovial, makes us feel privileged to have been directed by him, to have learned so many things from him.
Sitges Canta! is a group of people brought together by music, but mainly by friendship.
For all of us, Bill was that too: a great friend whose memory will brighten up our hearts forever.
Rest in Peace William, Bill, Director, Friend.
SitgesCanta!  the International Sitges Chorale was founded in February 2013. Just a short time later it became a very culturally considered entity. It is made up of more than thirty singers from almost a dozen countries and various instrumentalists.
SitgesCanta! He has presented concerts in some of the most emblematic places in Sitges and Catalonia. Our repertoire includes music of varied styles – classical, contemporary, traditional and "pop" – and in languages ​​that reflect our international personality.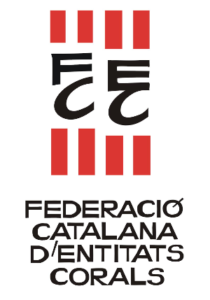 SitgesCanta!  es miembro de la Federación Catalana de Entidades Corales (FCEC).
SitgesCanta! presents: SC! Virtual
The world is living an unprecedented crisis, and we don't know when we'll be able to offer our next concert, but we are still singing, and still want to sing for you.