Benvolguts amics i públic:
SitgesCanta! s'està prenent un descans aquesta temporada de Nadal 2023, de manera que no hi haurà concerts de Nadal aquest mes de desembre.
Ens veiem a la temporada de primavera 2024!
---
SitgesCanta!  La Coral Internacional de Sitges es va fundar al febrer del 2013. Poc temps després es va convertir en una entitat molt ben considerada culturalment. Està formada per més de trenta cantants de quasi una dotzena de països i diversos instrumentistes.
SitgesCanta!  ha presentat concerts en alguns dels espais més emblemàtics de Sitges i de Catalunya. El nostre repertori inclou música d'estils molt variats -clàssica, contemporànea, tradicional i "pop"- i en llengües que reflecteixen la nostra personalitat internacional.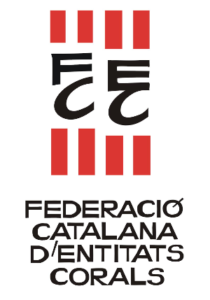 SitgesCanta!  is member of the Catalonia Federation of Chorale Entities (FCEC).
SitgesCanta! presenta: SC! Virtual
El món viu una crisi sense precedents i no savem quan podrem oferir-vos el nostre següent concert, però seguim cantant, i encara volem cantar per a vosaltres.