Con gran pesar comunicamos que nuestro director, William B. Carney, falleció el pasado 5 de Octubre de 2021. Descanse en Paz.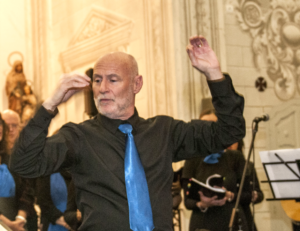 William Carney se graduó en Psicología en la University of Chicago y en Canto y Ópera en el Mannes College of Music. Sus veinte años de carrera como cantante de conciertos y de ópera en Nueva York incluyen giras por los Estados Unidos y Extremo Oriente con el coro The Gregg Smith Singers y los cuartetos Robert DeCormier's Festival of Song Quartet, y Steamboat Gothic, así como actuaciones frecuentes como solista en oratorios. Ha actuado en más de treinta óperas y musicales y grabó la ópera A Hand of Bridge de Samuel Barber con los estudios Premiere Recordings Inc. Después de mudarse a Miami en 1994, cantó con la compañía  Florida Grand Opera, donde en 1998 representó al Emperador Altoum en Turandot. De 1999 a 2012 fue profesor de canto en los departamentos de teatro y música de la facultad New World School of the Arts. Allí dirigó Le Nozze di Figaro, My Favorite Year, City of Angels, A Chorus Line, 42nd Street, Anything Goes, y On the Town.
Residente en Sitges, Barcelona, desde 2012, W. Carney fundó en febrero de 2013 la coral "Sitges Canta! The International Sitges Chorale" compuesta actualmente por treinta cantantes procedentes de una docena de países.